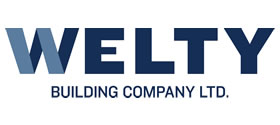 We would be pleased to receive your proposal for the following project.
PROJECT: Tenant Improvements for OhioHealth Behavioral Health
ARCHITECT: Carney Ranker
BID DUE: Friday, December 7, 2018
ESTIMATOR: Patricia Koch & Leah Franchi
PROJECT OVERVIEW:
Address: 5141 West Broad Street, Columbus OH 43228
Welty Building Company is the awarded general contractor and construction manager for the Tenant Improvements to the Ohio Health Behavioral Health project located at Suite 115, 5141 West Broad Street in Columbus, OH.
The project includes final cleaning, selective interior demolition, carpentry, millwork, doors, frames & hardware, metal studs & drywall, acoustic ceilings, resilient flooring, painting, signage, corner guards, chair rail, fire protection specialties, plumbing, mechanical and electrical. The project is non union and taxable. Construction is anticipated to commence March, 2019. Subcontractors are asked to hold their pricing through March 31, 2019.
SCHEDULE:
The tenant improvements will commence March, 2019, with an anticipated (3) month schedule.
QUESTIONS & RFIs:
Please direct all questions and RFIs to: Patricia Koch, Estimator, at pkoch@thinkwelty.com or (234) 678-1126 Leah Franchi, Senior Project Engineer, at lfranchi@thinkwelty.com or (234) 678-1149 Please do not contact the architect directly.
SPECIAL CONSIDERATIONS:
Project is Non Union Project is Taxable
SPACE IS VERY LIMITED FOR THIS PROJECT. Bidders are strongly encouraged to evaluate the delivery schedules of materials so as to not create any storage problems during the construction process. There will be no available usage of the building's vacant adjacent space for the staging of equipment and materials.
DOCUMENT ACCESS:
Plans can be viewed via The Builder's Exchange, SmartBidNet, or via Welty's DropBox:
https://www.dropbox.com/sh/g0s8onhnneqdl73/AACb16h7QUxVuZtMNNGvQizsa?dl=0
DIVERSITY & INCLUSION: 
Welty embraces the importance of a diverse, open and inclusive work environment and has adopted equal opportunity as a core business practice. We support and comply with all applicable laws regarding disadvantage business enterprise (DBE) participation in our projects. We disseminate as widely as possible information about our projects so that DBEs are better prepared to submit qualified bids to partner with us in serving the needs of our customers. We expect that all companies that participate with us will believe in and adhere to the same principles of equal opportunity, diversity and inclusion.